'Bademaschinen' by borhaven arkitekter
The 'Bademaschinen' in Oslo is an eye-catching two-sauna facility boasting a tower-and-spire structure inspired by the classic sea bathhouse known as Sjøbadehus. Norwegian practice Borhaven Arkitekter completed the 90 sqm project, laying it out in the inner Oslofjord waterway, facing the Opera House and Hovedøya island. 
'Sjøbadehus was a popular public health facility in the 19th century and the beginning of the 20th century before the inner Oslofjord became too polluted for swimming. The design is also the result of reusing windows from the closed Grande nursing home in Drøbak, which contributes to the facility's special character, in addition to details that give associations to the maritime,' writes the practice.
all images courtesy of Borhaven Arkitekter 
warm-toned palette with historical influences  
The 'Bademaschinen' by Borhaven Arkitekter (see more here) consists of two saunas, two towers with changing rooms, a diving tower, and an access point from Langkaia quay; a small square emerges between these spaces for gathering and other activities. The supporting structure and roof are built from red royal-treated spruce, while external walls feature reused teak windows, their glass panes replaced with oiled plywood. Both saunas have three-level benches, accommodating a total of 16 people each.
The supporting structure and roof are made of red royal-treated spruce, while external walls hold reused teak windows where the glass panes have been replaced with oiled plywood. The material palette recalls the historical context and colors of Oslo's Akershus fortress, where a row of cannons coated in green and bronze delineate the property's contours. All internal surfaces, sauna benches, and other furnishings are made of veneer.
'Bademaschinen' was designed and carried out in collaboration with Fjord Ingeniører and ACT!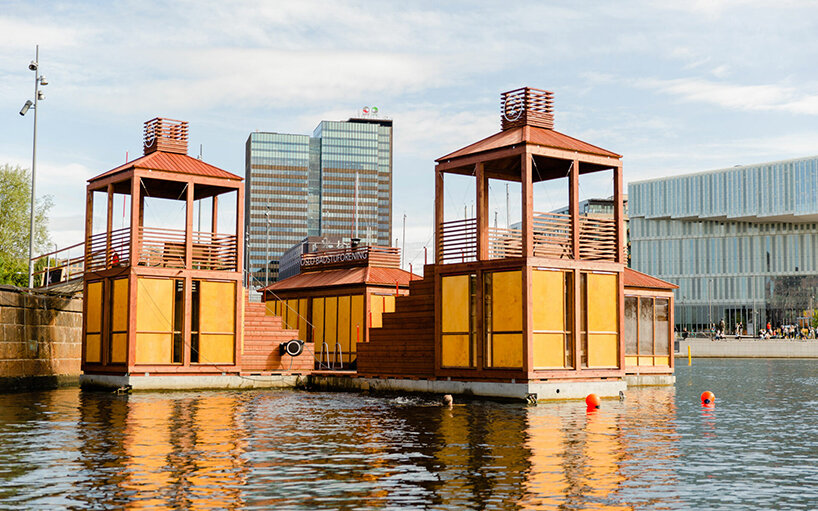 echoing the tower-and-spire design of the famous Sjøbadehus bathhouse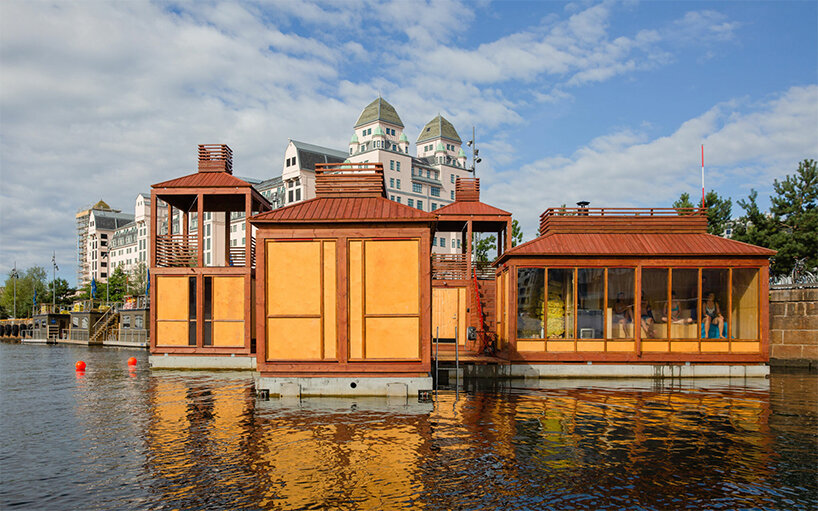 repurposed windows — their glass panes replaced with oiled plywood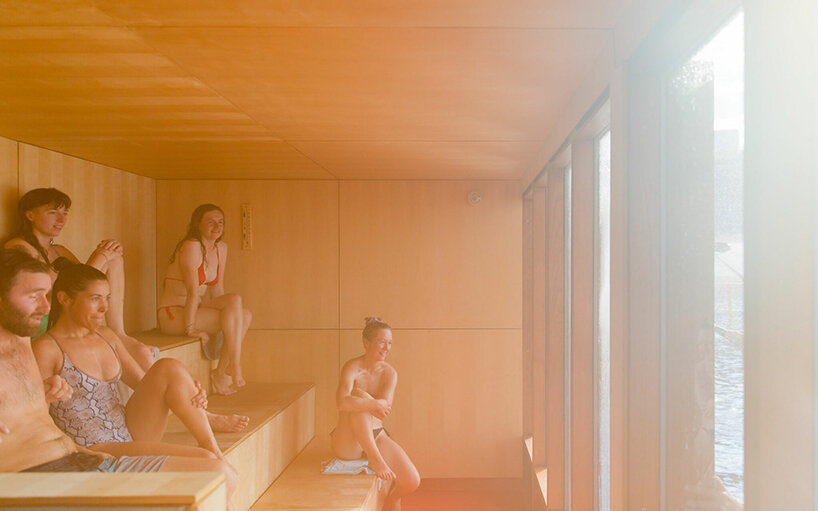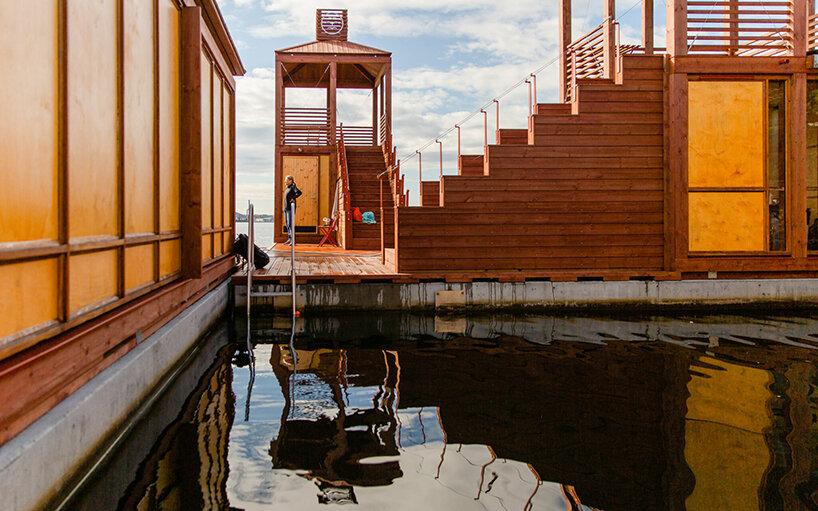 Borhaven Arkitekter fitted a square between the different structures
---
De Beste Aanbiedingen Sauna, Spa en Wellness Hotels
Sauna Deals ➡️
---
Wellness Hotels ➡️
---
Massage Deals ➡️
---
Spa Deals ➡️
---